Scotland Bridge Financing
Speak to an Expert Advisor
Why Choose Ascot Bridging Finance
Why Choose Ascot Bridging Finance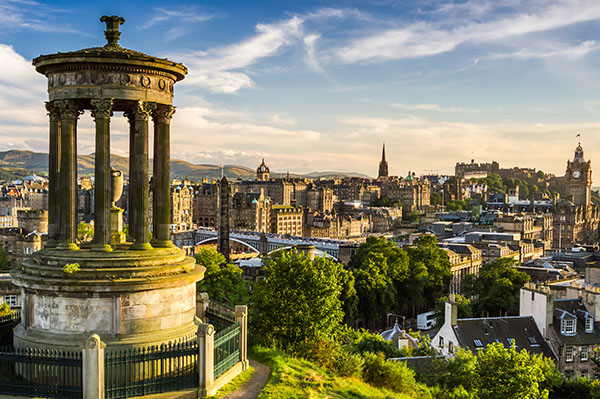 The process of bridging loans within Scotland has been difficult for some time.  The property law in Scotland is different than the rest of the UK. When conveyancing a property in Scotland its important to use Scottish solicitors as they understand the process. Because of this, many of Ascot Bridging competitors chosen not to offer bridge loans within Scotland. However, Ascot has built a close relationship with a group of Scottish solicitors who specialize in conveyancing.
We see a lot of opportunity in Scotland. That is why we are offer competitive interest rates at a high LTV for development in Scotland. This can include, but not limited to "ground up" and "land with planning". We have a wide range of loan amounts we can arrange for projects. We can see a lot of opportunities for development in Scotland. So, our bridging finance products are design to be flexible.
We are a specialist at building loan designed for short-term situations to provide a temporary cash flow solution or 'bridge' before additional permanent finance becomes available. This type of loan or finance can be ideal when time is short or the property you are purchasing is non-standard. A typical scenario is where you have yet to sell your house, but you have found a new property and you need short-term finance to secure the purchase until your sale goes through. Or perhaps making a purchase at an auction. The process for obtaining a bridge mortgage is usually straightforward with a more flexible set of criteria than most high street banks and mortgage lenders. Like a mortgage, a bridging loan is secured against property or assets with the typical loan to value in the region of 70% to 75%.
Ascot is provided with a summary of the deal, reasons for wanting a bridging loan, the security available and a clear repayment strategy.
Ascot issues an offer letter stating the terms of the proposed finance and what is required to be done to obtain that finance
Ascot issues an offer letter stating the terms of the proposed finance and what is required to be done to obtain that finance
Ascot instructs a Surveyor to provide a valuation report and will send necessary documents to your solicitor
Solicitor explains the terms and conditions of the loan
You sign all the documentation
Funds are released to the solicitor for legal completion
The bridging loan monies are sent to you
There are many reasons why you should register as a broker with us:
We value our introducers
Keep you updated at all stages
All commissions paid the day after completion
Fast decisions and quick payouts
We understand your clients needs
We are committed to building a long term relationship with you.
Fill in the form below to talk through your requirements with an experts.
We can provide fast access to funding with the minimum of formalities which can be used for a range
of purposes whether that be for a property investment or to raise capital to aid cashflow.