Ascot Bridging Finance has worked with one of their partners, Pilot Fish, to deliver an £800,000 development loan facility for a client within 2 weeks of application.
The client, an experienced property developer with a proven record of large-scale development projects, had exchanged on a property subject to planning. The property was an old school house to be converted into 3 residential units. When planning was granted earlier than expected they were given a two-week window for completion and needed a quick solution.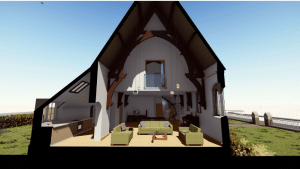 Head of Property Finance at Pilot Fish, Alice Williams collated all necessary information and packaged the case to Ascot Bridging Finance. Ascot specialise in bridging and refurbishment products up to £5m. They have a flexible approach that comes from being a small team meaning they can make fast decisions. Ascot acted quickly and were able to provide a solid offer within 24 hours of seeing the opportunity.
Margot Barnish, Underwriter at Ascot, moved swiftly and efficiently to ensure that completion was achieved within the required time frame and alongside Kevin Gibson, Operations Director, a commercial approach was taken when considering many points that may have caused a delay in completion. Alice sustained communications between our client, their legal team, the valuer and Ascot to ensure a positive outcome within the given timeframe.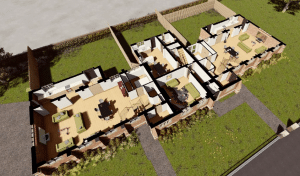 Richard Jones, MD at Pilot Fish said:
"We knew that completing a full development finance facility within 2 weeks was going to be very challenging and very risky for the client if failed. Ascot Bridging Finance were able to mitigate this risk because in the event that the full development facility could not be signed off in time, they were willing to initially complete on a bridging loan. As it turned out the team at Ascot Bridging worked very hard and were pragmatic in their approach resulting in the full facility being delivered on time."
Kevin Gibson, Operations Director, Ascot Bridging Finance:
"We at Ascot Bridging Finance pride ourselves on making quick and sensible risk-based decisions and want to stand out from the rest of the market by doing so. Completing a development deal within 2 weeks shows that these are not just words, in our opinion actions are more important. Working with Pilot Fish has been a pleasure and they understand their craft extremely well which makes it very easy to get these types of deals over the line and, more importantly, having a happy client at the end of it."
Designs by DT Architects, Peterborough, https://www.dtarchitects.co.uk/contact.html